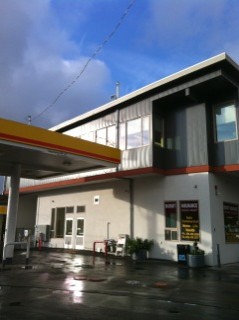 Frustrated with the "loan shark" image hard money lenders have, Seattle-based private lenders announce they do more than meets the eye, solving problems and positively impacting communities across Washington, Oregon, and Idaho at "not so hard money rates!"
It is not often that one associates a private hard money lender with the concept of service to a community.  More commonly they are correctly understood to be a lender that can be of service to property owners that are unable to secure a loan from a bank or other conventional lenders.
Yet, another side of private lending that benefits the borrower also has a positive impact on the local community where the loan is made.  This type of loan provides the additional satisfaction of serving a larger purpose.
During the course of their 25 years in business Ron Ralph and Sanford Lindstrom, partners at Mortgage Equities, have made loans secured by private schools, fraternal organizations, and churches.
Ron Ralph says, "Each one of these loans has a 'story' and an outcome that provided the borrowers with funds to achieve their goals and for us the satisfaction that we made good loans to good people who in turn were of benefit to their communities."
These borrowers, whether they are non-profit organizations or for profit, have financing needs similar to many real estate investors, but cannot obtain a loan to address their need as they don't fit the traditional underwriting models.
Their "turn downs" can be for any number of reasons and yes the "gatekeepers" can present underwriting challenges, but Mortgage Equities takes the time to work with the borrower to solve the problem.
Examples of past transactions Mortgage Equities has facilitated:
1.  A bridge loan to a church to allow time for a sale of one property and the purchase of another.
2. A non-profit needed immediate funding to make property improvements in order to accommodate a major community function.  A bank loan requiring an appraisal and additional time consuming processing wouldn't work.
3.  A construction loan to a gas station/convenience store owner to build a second story to accommodate a bilingual preschool.
4.  A loan to a lumber mill in the process of re-opening and providing employment to 35 workers.
Grateful clients describe Ralph and Lindstrom as professional and honest, and say they work fast and with integrity.  Perhaps it's time to look at hard money loans with a softer view.  Read more about how these hard money lenders have help communities.